Carmody, C.
PhD, MSc, BEng, is the special products manager of compressor sealing design and testing for AESSEAL plc in Rotherham, UK. He was originally the product development manager involved in the design of many of the company's early products. He now works as the technical products manager specializing in high-duty seals. Prior to his return to AESSEAL, he studied for his PhD at the University of Sheffield in the UK, and spent time working as a consulting engineer.
Compressor owner-operators now have unprecedented and solidly verifiable options.
Elastomer-based O-rings are used as secondary sealing components in millions of fluid machines. Although O-ring seals are primarily intended for fluid containment between different but nonrotating com..
Do your research when sending compressor seals out for renovations
Current Digital Edition
Sign up to Receive Our Newsletter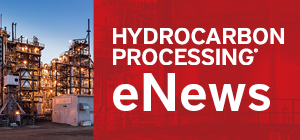 Latest News
Construction Boxscore: Project Spotlight
Project:
Long Son Petrochemicals Complex
Location:
Long Son, Vietnam
Operator:
Siam Cement Group
Cost:
$5.4 B
Capacity:
1.65 MMtpy
Completion date:
2023
Status:
Under Construction