Eichelberger, N.
Nathan Eichelberger is a Senior Vice President at Accruent. He is responsible for client relationships across multiple industry sectors, including discrete and process manufacturing, distribution and utilities. He has 24 yr of experience in technology leadership, and has built his career developing collaborative relationships to achieve innovative solutions for his teams and customers. Prior to joining Accruent, his career encompassed executive roles at Gateway Computers, LANDESK Software and Ivanti Software.
When I talk to professionals in the refining and petrochemical businesses, they are always interested in how new technologies can improve operational efficiency, make plants safer and increase profitability.
When contractors, engineers and operations teams at downstream processing plants do not work together at optimal efficiency, it can present serious problems.
Current Digital Edition
Sign up to Receive Our Newsletter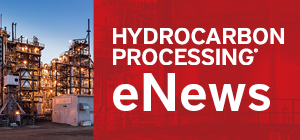 Latest News
Construction Boxscore: Project Spotlight
Project:
Long Son Petrochemicals Complex
Location:
Long Son, Vietnam
Operator:
Siam Cement Group
Cost:
$5.4 B
Capacity:
1.65 MMtpy
Completion date:
2023
Status:
Under Construction