Vepsäläinen, A.
Ari Vepsäläinen is an Application Engineer in the NAPCON Operator Training Simulator group of Neste Engineering Solutions. He has 20 yr of experience in product development of process equipment and software, research and development, process modeling and real-time process analytics. He holds a doctor of science (Tech) degree in energy technology and a university pedagogy degree from Lappeenranta University of Technology in Finland.
For a process facility, guaranteeing maximum profit over its lifecycle while increasing safety and taking care of environmental aspects means continuous improvement toward operational excellence.
Industrial digitalization is changing the standards for operator training in the global process industry.
Current Digital Edition
Sign up to Receive Our Newsletter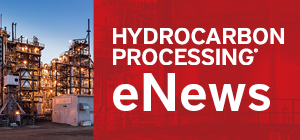 Latest News
Construction Boxscore: Project Spotlight
Project:
Long Son Petrochemicals Complex
Location:
Long Son, Vietnam
Operator:
Siam Cement Group
Cost:
$5.4 B
Capacity:
1.65 MMtpy
Completion date:
2023
Status:
Under Construction