Chen, Z.
Zumao Chen has more than 18 yr of experience in computational fluid dynamics modeling of reacting and non-reacting multiphase flow systems for new product development, design optimization and troubleshooting. He also has more than 6 yr of experience in mathematical model development for fluid dynamics, convective and radiative heat transfer and combustion, as well as in computer programming to simulate complex flow systems.
Mixing tees—in which two fluid streams with different physical and/or chemical properties mix—are widely used in the petrochemical industry.
Process heaters are essential pieces of equipment in the refining and petrochemical industry that are used to heat hydrocarbons to a desired temperature.
Current Digital Edition
Sign up to Receive Our Newsletter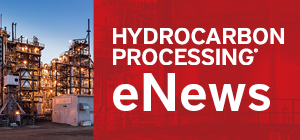 Latest News
Construction Boxscore: Project Spotlight
Project:
Long Son Petrochemicals Complex
Location:
Long Son, Vietnam
Operator:
Siam Cement Group
Cost:
$5.4 B
Capacity:
1.65 MMtpy
Completion date:
2023
Status:
Under Construction