Rentschler, C.
Carl Rentschler is the U.S. sales representative for Al Bassami Industries, a global steel fabrication company based in Jeddah, Saudi Arabia. He has more than 40 yr of varied engineering and management experience with three international EPC companies in the power and petrochemical fields. Mr. Rentschler holds a BS degree in civil engineering from Pennsylvania State University and an MEng degree from Cornell University. He is also a licensed professional engineer.
Inflation and supply chain disruptions are not new to the construction industry, but the severe combination of these factors and the rapid pace of change driven by the COVID-19 pandemic are unprecedented.
Modularization has been discussed extensively as a means to facilitate the construction of significant projects.
Current Digital Edition
Sign up to Receive Our Newsletter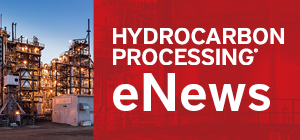 Latest News
Construction Boxscore: Project Spotlight
Project:
Long Son Petrochemicals Complex
Location:
Long Son, Vietnam
Operator:
Siam Cement Group
Cost:
$5.4 B
Capacity:
1.65 MMtpy
Completion date:
2023
Status:
Under Construction