Coker, A. K.
A. KAYODE COKER is an Engineering Consultant for AKC Technology and has been a chartered chemical engineer for more than 30 yr. Dr. Coker is an Honorary Research Fellow at the University of Wolverhampton, U.K., a former Engineering Coordinator at Saudi Aramco Shell Refinery Company (SASREF) and Chairman of the department of Chemical Engineering Technology at Jubail Industrial College, Saudi Arabia. He is a Fellow of the Institution of Chemical Engineers, U.K. (C. Eng., FIChemE), and a senior member of the American Institute of Chemical Engineers (AIChE). He holds a BS (honors) degree in chemical engineering, an MS degree in process analysis and development and a PhD in chemical engineering, all from Aston University, Birmingham, U.K., as well as a Teacher's Certificate in education at the University of London, U.K. He has directed and conducted short courses extensively throughout the world and has been a lecturer at the university level. His articles have been published in several international journals. Dr. Coker is an author of six books on chemical engineering, a contributor to the Encyclopedia of Chemical Processing and Design, Vol. 61, and a certified trainer and mentor. He is a Technical Report Assessor and Interviewer for Chartered Chemical Engineers (IChemE) in the U.K. as well as a member of the International Biographical Centre in Cambridge, U.K. (IBC) as "Leading Engineers of the World" for 2008.
Linear programming (LP) for blending. LP is an optimization model that can be used to good advantage despite the highly nonlinear characteristics of the fluid flow-cash flow model.
Linear programming (LP) is an optimization modelling technique in which a linear function is maximized or minimized when subjected to various constraints.
Current Digital Edition
Sign up to Receive Our Newsletter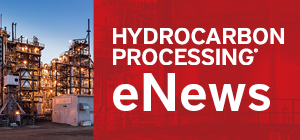 Latest News
Construction Boxscore: Project Spotlight
Project:
Long Son Petrochemicals Complex
Location:
Long Son, Vietnam
Operator:
Siam Cement Group
Cost:
$5.4 B
Capacity:
1.65 MMtpy
Completion date:
2023
Status:
Under Construction