Alsuhaibani, A.
Abdulrahman S. Alsuhaibani is a PhD candidate in the Chemical Engineering Department at Texas A&M University. His research is in sustainable design of industrial systems with a specific focus on developing a novel collaborative approach between process systems engineering and catalysis to efficiently accelerate the development of process design and optimization. He has focused his research applications on important contemporary issues for sustainability, including CO2 utilization and hydrogen economy. Prior to pursuing his PhD, Mr. Alsuhaibani worked for Saudi Aramco R&DC.
Linear programming (LP) for blending. LP is an optimization model that can be used to good advantage despite the highly nonlinear characteristics of the fluid flow-cash flow model.
Linear programming (LP) is an optimization modelling technique in which a linear function is maximized or minimized when subjected to various constraints.
Current Digital Edition
Sign up to Receive Our Newsletter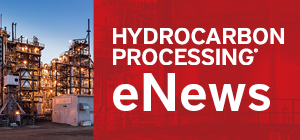 Latest News
Construction Boxscore: Project Spotlight
Project:
Long Son Petrochemicals Complex
Location:
Long Son, Vietnam
Operator:
Siam Cement Group
Cost:
$5.4 B
Capacity:
1.65 MMtpy
Completion date:
2023
Status:
Under Construction