Aumuller, J.
John Aumuller is a Senior Engineering Advisor at Carmagen Engineering Inc., a member of Mistras Group. He has more than 30 yr of experience in the design, maintenance and fitnessfor- service evaluation of pressure equipment; the fitnessfor- service determination of delayed coker drums have been a particularly challenging problem. He has taught courses in finite element analysis, refractory systems, pressure piping and pressure vessel code design, inspection and maintenance throughout the US, Europe and the Middle East. Dr. Aumuller holds a BSc degree in mechanical engineering from the University of Waterloo, Ontario, and an MSc degree and a PhD from the University of Alberta, in Canada.
Bulk hydrogen (H2) production in a petroleum refinery by steam methane reforming utilizes high temperatures, moderate pressures and catalyst-filled tubes that generate high tube temperatures of up to 920°C (1,690°F), imposing relatively harsh performance demands on system components.
Coke drums and delayed coking units (DCUs) have been a recognizable technology in refineries since the 1930s, and in oil sands plants since the early 1960s.
Current Digital Edition
Sign up to Receive Our Newsletter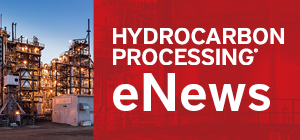 Latest News
Construction Boxscore: Project Spotlight
Project:
Long Son Petrochemicals Complex
Location:
Long Son, Vietnam
Operator:
Siam Cement Group
Cost:
$5.4 B
Capacity:
1.65 MMtpy
Completion date:
2023
Status:
Under Construction