Chaudhuri, S.
Sushree Chaudhuri is a Process Engineer with Fluor New Delhi. She has 17 yr of experience in petroleum refining, petrochemicals, offshore oil and gas and flare systems, and front-end and detailed design. Ms. Chaudhuri earned BS degrees in chemistry and chemical engineering from the University of Calcutta.
<i>Integration</i> is the new keyword for sustainability and profit in today's oil and gas market scenario.
Overall energy management and operational conservation have become crucial factors for profitability in today's refining segment.
Current Digital Edition
Sign up to Receive Our Newsletter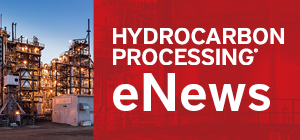 Latest News
Construction Boxscore: Project Spotlight
Project:
Long Son Petrochemicals Complex
Location:
Long Son, Vietnam
Operator:
Siam Cement Group
Cost:
$5.4 B
Capacity:
1.65 MMtpy
Completion date:
2023
Status:
Under Construction